Digital Transformation is Key to Non-Profit Success – Why We Invested in iDonate
---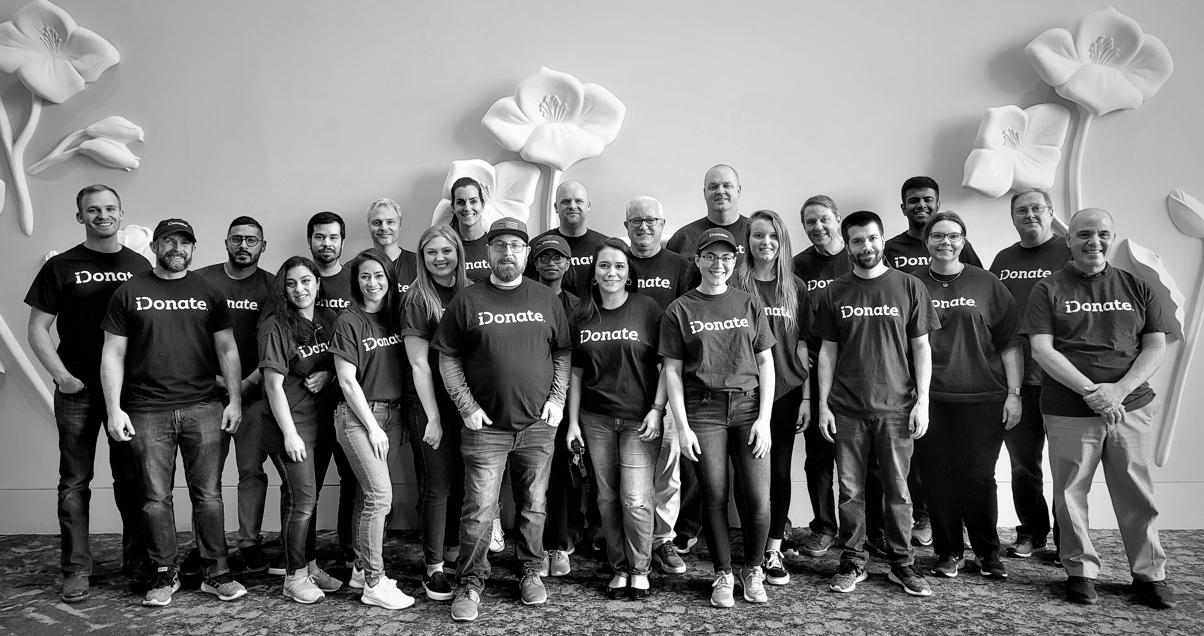 There's an old expression that says, "Charity begins at home." And during the holiday season many people think about charity more than they do at other times. In fact, many Non-Profit groups and charities see their donations surge between Thanksgiving and the end of the year. Evidence of people's generosity can be found in Giving USA's Annual Report on Philanthropy, which showed that in 2020, Americans gave a record $471 billion to charities, or more than 5% than in 2019.
The fact that charitable giving climbed to such a level as the Covid-19 pandemic spread speaks volumes about the character of Americans during a crisis. Whether it's dropping a few dollars into a Salvation Army bucket outside of a grocery store, or making a donation so that a homeless shelter can pay for 10 holiday dinners, Americans don't hesitate to open up their wallets to help a cause.
But for those charities and Non-Profits that seek to do good with their donations, the world has come a long way from organizations just sending out envelopes in the mail and hoping that someone will send a check back. For starters, people write fewer physical checks. A person is at least as likely to use Venmo as they are to break open a checkbook to donate to a nonprofit. That's all well and good. However, for many Non-Profits, the technology used to reach prospective donors, manage donations and organize transactions has been, if not an afterthought, something that hasn't taken as much precedence as it should. There can be many reasons for this behavior, not the least of which is that many Non-Profits can find themselves hamstrung by budget limitations and the imperative to maximize resources so that they can fulfill their missions as economically as possible.
Non-Profits need to realize they have an exciting opportunity to reimagine how they approach their operations in order to develop connected giving platforms that put the donor at the center of the charitable giving experience. Among those ideas that Non-Profits should put their efforts toward are:
Viewing the donation as more than "just a transaction." Traditional fundraising programs and outdated technologies are notorious for resulting in high levels of donor churn and turnover. Meanwhile, donors increasingly want easy, personalized experiences that foster connections and interactions that can last for years. An optimal user experience when shopping online is a necessity for retailers; this same philosophy is a must for Non-Profits that ask for donations.
Using data and analytics to better serve donors and boost recurring giving. Knowing who your donors are can help a nonprofit increase its donor retention rates and, if successful, donation amounts. According to Canaccord Genuity, approximately 90% of all Non-Profits already collect data on their donors' giving habits and preferences. But only 5% of those Non-Profits use data in the decisions they make about their fundraising programs and plans. Implementing new analytical solutions is a simple way for Non-Profits to make their data work for them in the form of more-personalized marketing and donation drives. Again, by digging into and using its donor data, an organization stands a much better chance of adding more donations, retaining donors and fulfilling its goals.
Further driving digital giving and utilizing opportunities afforded by mobile devices. Online giving is growing by double-digit rates, and donations made with mobile devices jumped from 9% in 2014 to 28% in 2020. There is a massive untapped market for digital donations, as only 13% of all charitable giving is digital, according to the Charitable Giving Report from Blackbaud. These figures are only going to keep growing, and so it behooves Non-Profits to maximize digital donation experiences that are immediate, and literally at a potential donor's fingertips.
It's all part of a $10 billion market for technology and platforms for Non-Profits. From fundraising and relationship management to payment services, Non-Profits need to continue to adapt. And the companies that provide those platforms can help establish a win-win outcome.
At MissionOG, we seek to invest in, and partner with, companies that are successfully helping to digitize industries. In this regard, we identified iDonate as a leading provider that is helping Non-Profit organizations improve their donation experience. To ensure the company has the resources to continue its rapid growth and digital transformation within the industry, MissionOG has led a $15 million investment round in the company. We are excited to partner with a truly dedicated team led by CEO and co-founder Raymond Gary.
While many companies are building unique technology platforms that can rapidly drive the digitization of their respective industries, iDonate, the foremost provider in the non-profit segment, has been able to do some exceptional work for a variety of customers, including ZOE International.
ZOE International: New Platforms For Donation Success 
ZOE International (gozoe.org) is an organization committed to rescuing children caught up in human trafficking. Founded in 2002, Santa Clarita, California-based ZOE started with an emphasis on addressing human trafficking in Southeast Asia. Since its founding, ZOE has expanded its efforts to the United States, Mexico, Japan and Australia.
ZOE has used an online giving platform developed by iDonate to broaden its scope and reach. This has included using social media to better-deliver its message and connect with donors. "Unfortunately, there isn't a single continent that is untouched by trafficking," said Karen Miyamoto, ZOE's donor relations manager. "Using social media is a quick way to spread awareness to the masses."
This effort has resulted in ZOE seeing almost 30% of its online engagement coming from social media platforms. And such connections have helped ZOE make recurring giving a central part of its fundraising programs. Including a recurring donation option to the online giving form developed by iDonate has resulted in ZOE seeing its recurring revenue climb by 20% since the fall of 2020, while the number of donors who give on a recurring basis has grown by 18% over the same period.
But part of getting donations to grow also involves appealing to new, or what ZOE calls "future donors." Analyzing data gleaned from its online platform, ZOE has been able to determine that 45% of its online traffic comes from people between the ages of 18 and 35. ZOE is able to target this group of young adults that is largely college educated with consistent messages that are easily shared across various online settings. A recent example of how ZOE has benefitted from its investment in technology can be seen in the success of its involvement in the Race Across America, a 3,000-mile transcontinental bike relay that took place in June of this year. In addition to the eight-person riding team coming in first place, ZOE raised more than $350,000 in donations, with 90% of that amount being donated via the online platform built by iDonate.
The evidence is clear: Non-profits have an opportunity to improve the donation process and forge lifelong connections with current and new donors by embracing new technologies that can transform the giving experience. And the market for the tech companies that build and support those platforms is huge. It's a situation where everyone – technology providers, donors, Non-Profits and those they serve – all stand to benefit. We look forward to watching iDonate continue to be a key provider that helps move this industry forward.