MissionOG Announces Team Promotions
---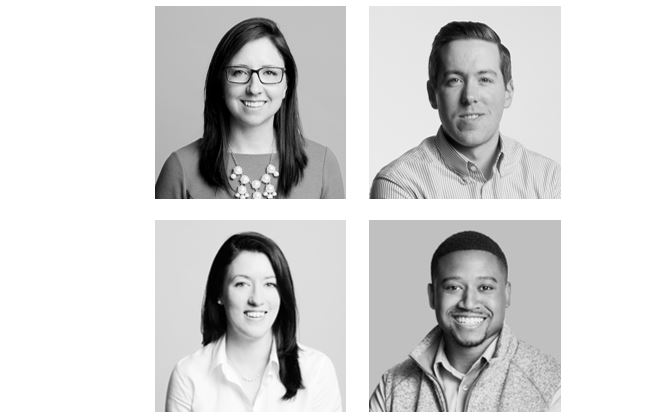 Over the past eight years, MissionOG has supported high growth companies that have propelled the digitization of the economy. Despite the challenges of 2020, there were a significant number of developments that were extremely positive for our companies and our firm. In addition to overall stellar performance by our portfolio companies, we took several important steps forward as an organization as our entire team advanced MissionOG's platform and process while reaffirming our outstanding culture.
Today, we are thrilled to announce the following promotions of an exceptional group of professionals:
For the past two and half years, Liz has led day-to-day management of our operations and financial teams. Under her leadership, we have expanded our platform to include greater financial controls and expanded reporting. As CFO, Liz is now part of our executive team. She has taken greater responsibility for the strategy and execution of our operations including financial reporting, vendor management, investor relations, and the oversight of operations-related projects.
Kevin Leonard joined MissionOG in 2016 as an analyst and was later promoted to an associate. During that time, he has been a key contributor as part of our investment team. Over the past year, Kevin has rearchitected our deal flow process, deployed a comprehensive data collection method related to potential and current investments, and advanced our valuation procedure. As principal, Kevin now leads the orchestration of investment team practices. In addition to managing the end-to-end process related to deal flow, he furthered the development and application of our investment themes, as well as managed his growing team.
Since Kelsey O'Neill joined the firm in 2018, she has been an invaluable contributor. Key work over the past year includes supporting the finance and operations functions by advancing our internal reporting, innovating our marketing processes, overseeing company and investor events, and being a critical liaison with limited partners. As director of operations, an additional key responsibility is to further develop our platform to support the planned growth of the firm and help unlock greater innovation across our teams.
Eddie Brinson joined MissionOG in 2019 as an analyst. In a short time, Eddie's work has proven instrumental to support the diligence process for new and follow-on investments. During 2020, we completed four new investments and participated in seven follow-on investments in existing portfolio companies. Eddie has enabled a greater focus upon data by maintaining internal dashboards with key insights across our growing portfolio of companies. As an associate, his role has expanded to take on additional responsibility within the investment team including sourcing new investment opportunities and supporting the evaluation of current portfolio companies.
Please join us in congratulating Liz, Kevin, Kelsey, and Eddie on their promotions and highly valued contributions to our goals.