Five Questions with an
OG

, Paul Melchiorre: Go to market strategy
---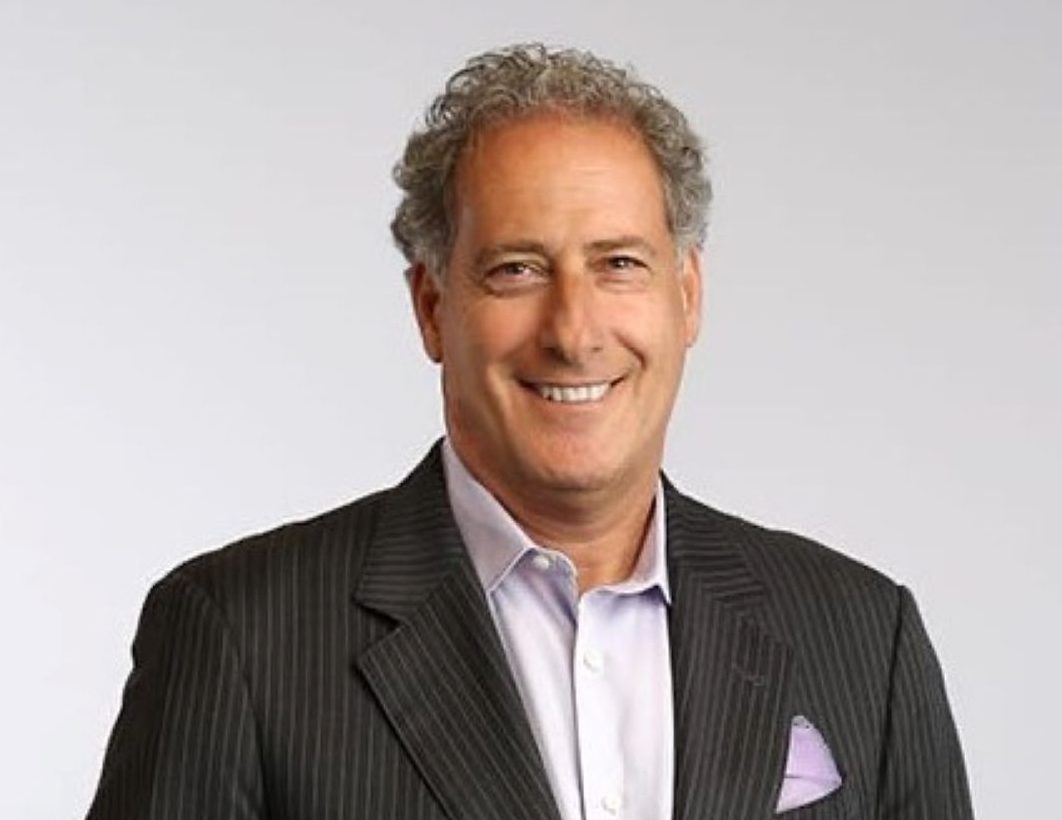 MissionOG is fortunate to be supported by a deep network of experienced operators and entrepreneurs. This entry is part of a blog series where we share perspectives from "OG's" – original innovators from specific market segments and/or business disciplines.
Paul Melchiorre has had a distinguished career as a commercially focused, go-to-market leader and executive. He has played key roles in several high growth SaaS businesses and guided them to successful outcomes. Most recently, he served as Global Customer Officer and Chief Revenue Officer at Anaplan, a leading financial planning and management platform. Prior to Anaplan, he was President of iPipeline, a provider of cloud-based software solutions for the life insurance and financial services industries. Before iPipeline, Paul was Global Vice President at Ariba, where he built the field organization for sales, implementation, service, alliances and channels, and helped take the company public in 1999, ultimately leading to its sale to SAP for $5 billion. He began his software career with SAP, rising to Executive Vice President of Global Accounts where his group was responsible for over 85 percent of revenue in the Americas Division and helped build the go to market field organization.
Paul is currently part of the MissionOG advisor network, an Operating Partner at Stripes and is an independent board director of R3.
HOW SHOULD LEADERS BE THINKING ABOUT STRATEGY IN A COVID ENVIRONMENT?
Start with the necessary decisions to be made to ensure survival. Determine what mitigating actions need to be taken now, and as COVID evolves which ones need to be implemented. Don't hesitate to make the tough decisions to survive in order to be in a better position to win as the market emerges.
Spend time with your team assessing what your markets will look like after COVID. Transform your go-to-market, product, and even the delivery method of your solution to meet the opportunity. Make adjustments to the new normal now as there will lasting changes to consider (more work from home, less travel).
At Ariba during the downturn of 2001, we went from 3,800 to 800 people. During that time we saw our run rate decline from $200 million to $20 million. We took action to stay on the field, while other vendors in the space did not. As result of those decisions, Ariba survived. We innovated by pivoting to a SaaS model that eventually led to great success.
HOW DO YOU THINK COVID WILL IMPACT SALES AND CUSTOMER RELATIONSHIP MANAGEMENT IN THE NEAR AND POSSIBLY LONG TERM?
Companies need to adjust to an environment where you are unable to see all of your prospects and clients face-to-face. How does one develop strong relationships with that backdrop? How best does one communicate? Virtual video meetings will continue to be the new normal. Email will not cut it. Logistical challenges will force people to pick-up the phone. In person meetings will be reserved for what is necessary. In short, there will be more emphasis around the best strategy for communication, with a new appreciation for the reality of being separated. Because we cannot anticipate that the environment will go back to what it was, effective digital engagement capabilities will be critical.
To establish and properly maintain relationships, companies will need to identify what is unique about their solution, specifically what will drive urgency with clients and avoid stagnation. It might be a problem if a solution requires third party consultants to be on site to administer it. There will be more scrutiny of this model. Solutions that are more plug-and-play, require less integration and are generally more efficient will have an advantage. There will be greater scrutiny of existing customer success models for renewals. As an example, there will likely be fewer personnel mapped to a specific account.
WHAT LONGER TERM OPPORTUNITIES WILL THIS CREATE?
As expected, with this type of disruption, there will be winners and losers. Companies that figure out how to take advantage of new circumstances will quickly rise above others. Larger enterprises with more capital and critical mass will still spend to acquire customers and platform capabilities, but expect them to pay less.
The environment will likely be more difficult for emerging technology companies. There needs to be a greater focus upon product-market fit and a re-assessment of CAC and timeline to profitability for new solutions to succeed. Because budgets will be tighter, there is far less margin for error and wiggle room to learn how to achieve the right mixture. Expect consolidation in the market, as "me too" solutions will struggle. As the tide moves out, many previous high-growth companies will not be prepared for what is coming. If there are ten names in a space now, maybe that evolves to three. The winners will be super efficient, take share and thrive.
WHAT NEW SALES DYNAMICS AND STRATEGIES DO YOU SEE EMERGING?
Go-to-market will be forever changed. The days of building a prototypical experienced enterprise sales team as before are over. Only so many can do this effectively now. It requires lots of face-to-face time and its complex. This model takes a lot of effort and the market will demand a quicker time to realize value. The new sales effort will need to deliver more – land and expand in rapid fashion and do so with a solution that can practically implement itself.
The new sales dynamic will need to be matched with a corresponding evolved product that is easily adopted and does not require a heavy lift. More emphasis will be placed upon product management and its delivery to reduce overall friction for the customer.
We will likely witness a consolidation of solutions utilized by the enterprise. Many buyers have overspent on features and will need to rationalize what is absolutely necessary. It is imperative that a finely tuned sales strategy recognizes these pending assessments and packages its solution accordingly.
HOW DO YOU BELIEVE THE ROLE OF CHIEF REVENUE OFFICER WILL EVOLVE WITHIN THE ENTERPRISE?
The role of a CRO has been evolving for some time, beginning with the title itself as a new incarnation of "Head of Sales." In most cases CROs, however, do not have all of the responsibilities that should be a prerequisite for the job. In addition to traditional sales oversight, other necessary components should include marketing, customer support, and delivery – really all that touches go-to-market. In addition, it is more critical now that a CRO has the ability to partner with and influence product development.
The future role of a CRO will be more than sales and require a much more well-rounded executive. I expect the role to be similar to a president in certain organizations with a more encompassing mandate on all things commercial. The ideal CRO will have both the background and capability to understand all aspects of a well-conceived comprehensive go-to-market vision. Companies should understand that if they cannot find the right person for this role, they should not fall back to hiring a traditional VP of Sales and expect the full output and benefit of a real CRO.