Five Questions with an
OG

, Michael Heller: Financial Data Intelligence
---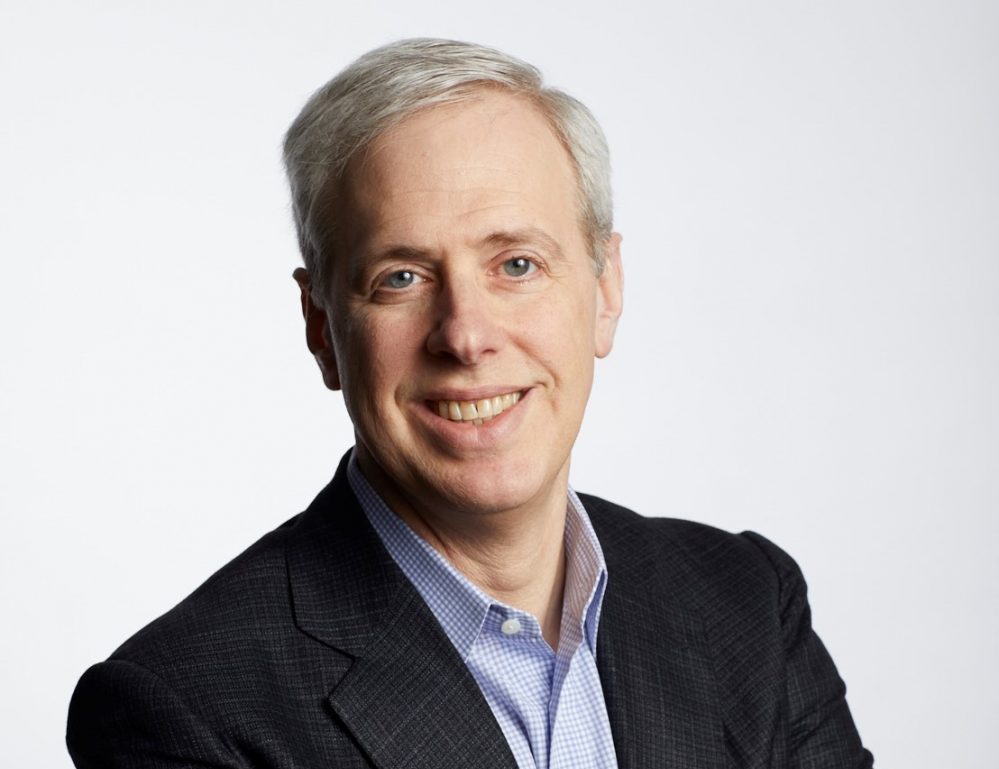 MissionOG is fortunate to be supported by a deep network of experienced operators and entrepreneurs. This entry is part of a blog series where we share perspectives from "OG's" – original innovators from specific market segments and/or business disciplines.
Michael Heller is currently an operating partner at MissionOG and venture partner with Oak Investment Partners. With MissionOG, Michael developed an investment theme surrounding the demand for alternative data to properly assess a consumer's credit score.  Michael then leveraged that theme in 2015 to spearhead a joint investment by MissionOG and ABS Capital in FactorTrust, an alternative credit bureau.  Post-investment, Michael assumed an operating role with FactorTrust as president, and then ultimately helped sell the business to TransUnion in 2017.
Michael currently serves as executive chairman for MissionOG portfolio companies, Behalf and DemystData.
MICHAEL, PLEASE SHARE A BIT MORE ABOUT YOUR BACKGROUND:
Prior to MissionOG, I was co-founder and president of Argus Information and Advisory Services.  At Argus, we built a give-to-get consortia among the largest payments providers in the US, UK and Canada.  Our focus was on a subscription service providing benchmarks, analytics and models.  We partnered with the largest data aggregators in the credit and payments industries to develop value-added services.  After building a strong business, we sold it to Verisk Analytics in 2012 for $425mm.
HOW HAVE YOU TRANSITIONED FROM AN OPERATOR TO AN INVESTOR?
While I am primarily an investor today, my roles with MissionOG and Oak still allow me to get deep with related investments.  As an investor, I focus on thematic investing, trying to identify topics in fintech that are on the cusp of breaking out.  When working with portfolio companies, I am more focused on the long-term, trying to ensure that the strategic path the company is pursuing will yield the greatest value.
HOW HAVE DATA-DRIVEN BUSINESS MODELS BECOME MORE CHALLENGING SINCE YOU LEFT ARGUS?
I believe the greatest challenge in a data-driven business model today is the continuing devaluation of proprietary data.  At Argus, we were constantly focused on creating value-added products with the data we collected.  We understood that the "half-life" of the data was fairly high.  We also believed that the idea of proprietary data was point in time or a fallacy – any metric can be reproduced in multiple ways.  Data-driven business models that succeed today tend to focus on reducing friction for the end users and their ultimate use of the data.
WHAT DEVELOPMENTS IN THE APPLICATION OF DATA IN FINANCIAL SERVICES HAVE YOU MOST EXCITED?
I am most excited about the permissioned data initiatives and open banking.  Currently, there is so much data that never makes it into financial decisions.  Because of this condition, large swaths of the population do not have access to mainstream financial products.  The streamlining of permissioned data (whether through open banking or other access tools) into the marketing and decisioning processes will have a huge impact upon the state of financial inclusion.
WHAT IS THE GREATEST PAIN POINT FOR ENTERPRISES THAT LEADS TO UTILIZATION OF EXTERNAL DATA? WHAT ARE THE BIGGEST ROADBLOCKS THAT LIMIT THEM FROM MOVING FORWARD?
The greatest pain point for enterprises is negative select, which manifests over a relatively long period of time.  When financial services companies finally realize this pain, they turn towards utilization of external and alternative data.  The biggest roadblocks tend to be self-inflicted:
Tedious vendor onboarding requirements
Lack of ability to test/ingest third party data cleanly
Inadequate risk management processes regarding safe/compliant data usage
HOW DO YOU SEE THE CHIEF DATA OFFICER EVOLVING WITHIN ENTERPRISES?
The chief data officer is going to have to balance the demands of the business owners who need new/more predictive data with the compliance/regulatory requirements that pose real risk to the organization if mishandled.  We are going to see a tremendous amount of resources focused on "taming" the use of external data, similar to the efforts over the past 15 years by CIOs to organize and monetize internal data.  CDOs in many enterprises will move out from under the CIOs, as they deploy firm-wide data usage strategies that drive the overall business.