Five Questions with an
OG

, Al Zollar: Technology Infrastructure
---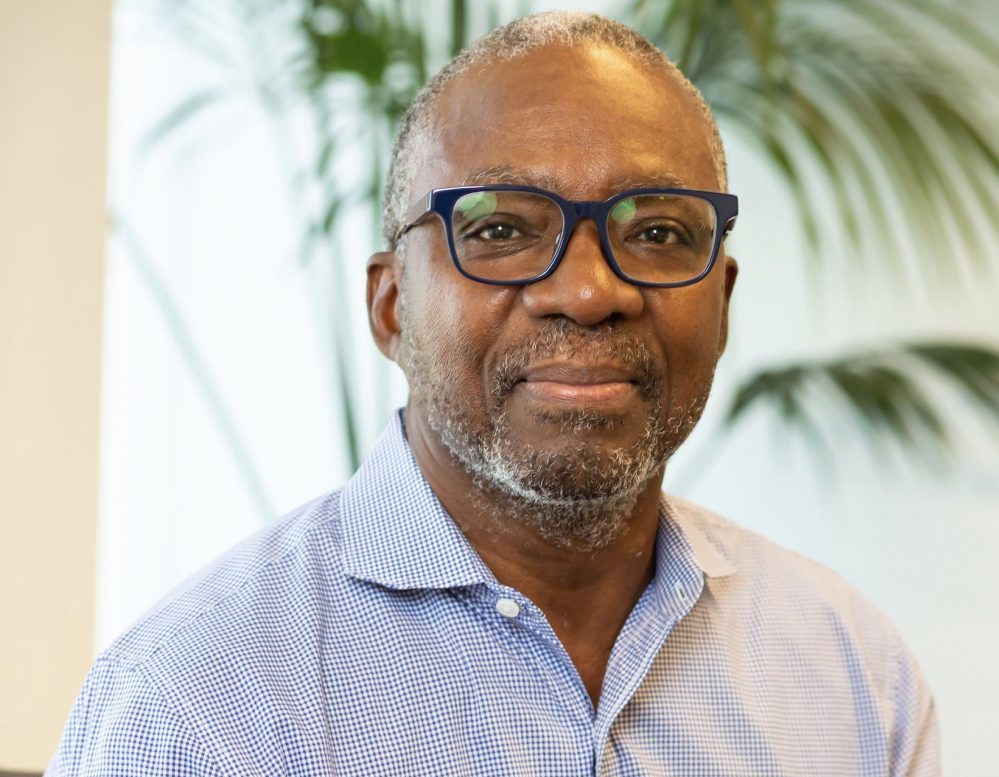 MissionOG is supported by a deep network of experienced operators and entrepreneurs. This entry is part of a blog series where we share perspectives from "OG's" – original innovators from specific market segments and/or business disciplines.
Al Zollar is currently an executive partner with SIRIS Capital Group and a member of the MissionOG Advisor Network. Prior to SIRIS, Al had a 34-year successful career with IBM, which included serving as GM of IBM Tivoli Software, IBM iSeries, and IBM Lotus Software.
AL, PLEASE SHARE WITH US YOUR BACKGROUND:
Over the past 43 years, I've had several distinct experiences, and the common thread that binds them is deep involvement with technology.  My foundational experience was 34 years at IBM, spending my first nine years in customer facing roles, and then evolving into general management roles, primarily in IBM's software business, over a 25 year period.
After retiring from IBM in 2011, and spending a year recharging my batteries at Harvard in their Advanced Leadership Initiative, I began my activities as a tech investor, primarily investing in early stage companies and venture funds.  Separately, I have also been presented, over the past 20 years, with a few opportunities to apply my technology experience as a public company board director, specifically in insurance, energy and utilities, software, financial services and capital markets industries.  Finally, I've spent the last six years working as an operating partner with a leading technology-driven private equity firm, where I've been involved with firms in fault-tolerant and edge computing, cybersecurity, fintech and industrial technology.
WHAT STEPS HAVE YOU TAKEN TO SUCCESSFULLY MAKE THE TRANSITION FROM OPERATOR TO INVESTOR?
I would say that I just jumped in the pool!  My first two early stage investments didn't turn out well, but I view them as the price I paid to become educated in this market – I'm not sure if I got an associate degree or a full bachelor, but for the "price" I paid, I should have gotten master's degree!
My biggest learning was that I would be better off becoming a limited partner investor in really smart venture firms, which is what led me to invest in MissionOG.
WHAT NEW TECHNOLOGY DEVELOPMENTS HAVE THE GREATEST CHANCE FOR BREAKTHROUGH COMMERCIALIZATION AND WHICH MOST EXCITE YOU?
Over the next ten years, I believe that distributed ledger technologies, including Blockchain, will fundamentally transform business.  I tend to look beyond the current coin markets and the throughput issues, as I strongly believe that major sectors will be disrupted as distributed ledger technologies mature.  The other technology developments that I will continue to watch closely over this horizon are 5G and quantum computing.
AS AN OPERATOR AND NOW INVESTOR, HOW MANY DIFFERENT CYCLES HAVE YOU SEEN IN IT INFRASTRUCTURE? HOW WOULD YOU CLASSIFY THEM?
I began my technology career at IBM in the early days of the tremendous expansion of mainframe computing, and have experienced the rise of minicomputers, PC's, LANs, the internet, the cloud, and, most recently, edge computing.  So what do all of these phases have in common?  They each represented significant shifts in coding and programming models, which in turn has presented the disruptive opportunity to re-platform existing applications, while creating brand new application categories.  A great example of the former is the shift of ERP systems built in the mainframe and client-server eras to cloud-orchestrated containers.  Another example of new application categories are the social media platforms.  In all of these transitions, the common thread has been whoever builds the most attractive platforms (both technically and financially) for the ecosystems of app and content creators usually wins.
WHERE DO YOU THINK WE ARE IN THE CLOUD INFRASTRUCTURE CYCLE? HOW WILL WE KNOW WHEN WE HAVE REACHED THE LATE INNINGS WITHIN THE CURRENT CYCLE?
Well, it clearly varies by type of application, but for enterprise applications, and to stay with the baseball analogy, I believe we are in the 3rd inning or so.  Now if your question was hybrid-cloud/multi-cloud in the enterprise, I think we are a bit further along, say the 5th inning.  There are still a significant number of companies that are dependent on premise-based systems – just look at IBM's recent positive earnings report, which was powered by a new mainframe product cycle and Red Hat.  But confidence in the SaaS and cloud delivery models continues to grow rapidly among enterprises.
WHAT ARE YOUR THOUGHTS REGARDING PROBABLE CHARACTERISTICS OF THE NEXT CYCLE?
I do believe that the current secular move to the cloud, while unstoppable, will be affected by two relatively near-term developments, which are edge computing and 5G.  Some are referring to edge computing as "fog" computing, and I have to admit that I have a strong dislike for this term, but I also have to admit that I disliked "cloud" computing when I first heard it, so what do I know! But the reason I believe these are potential game changers is that there are tremendous potential benefits in having the processor and the 5G radio in the same (tiny) box at the edge in order to process the ML/AI that will be needed for autonomous systems.  This won't replace the cloud, but it will certainly alter the scene in ways we don't fully comprehend.
IN CLOSING, IS THERE ANYTHING ADDITIONAL YOU WANT TO ADD?
So after 43 years playing around in tech, I continue to be excited about the transformative opportunities ahead of us.  Like many of us, I am also deeply concerned about the dark side of technology, whether it is cyber threats, social media manipulation, or government misuse of technology.  But over the longer arc of my remaining time, whatever that turns out to be, I am optimistic that the light overcomes the dark and that the best is yet to come!