Key Ingredients to a Successful Data Business
---
10.01.2019
George
Krautzel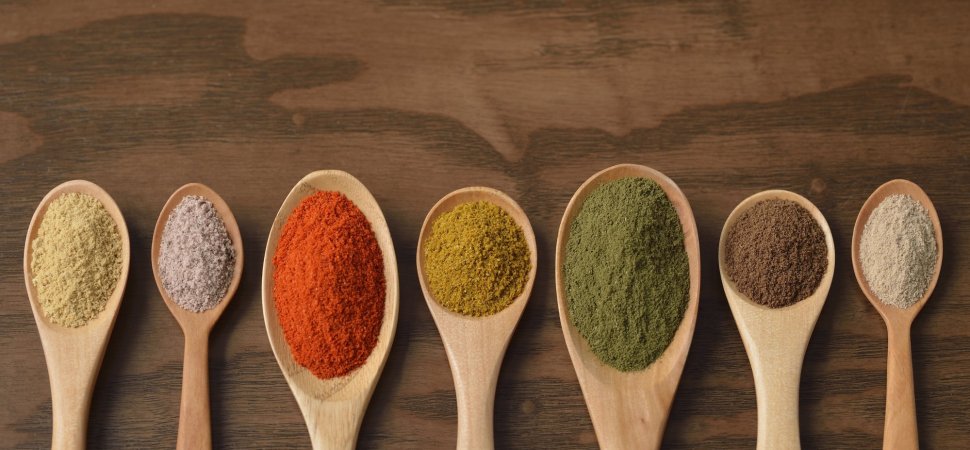 Great data business models contain multiple key ingredients that once established provide a large moat and significant competitive advantage.  While each secret sauce is slightly different, successful data businesses have specific attributes that if assembled properly can yield meaningful value to their customers, recurring revenue, and attractive margins at scale.
With our recent investment in Brightfield, MissionOG has found a fast-growing business that possesses these key ingredients and fits one of our core investment themes – "Business opportunity will come from companies that can harness previously unstructured data to create high business value."
Brightfield is a workforce analytics platform that provides enterprises comprehensive visibility into their extended workforce (XWF).   More than 300 organizations leverage Brightfield's Talent Data Exchange (TDX) platform to optimize the cost, productivity, and risk of unified talent transformation and to drive breakthrough business outcomes.  TDX is the market's first independent data consortium that combines contingent workforce data contributed by participating members with Brightfield's advanced engineering and data science techniques.
Clients include Capital One and Medtronic.  A good example of how a Fortune 500 company is leveraging Brightfield:
Pre Brightfield
Internally managed extended workforce program with homegrown VMS (Vendor Management System).
No rate card; contracted mark-up limits negotiated by periodic RFPs at the vendor and location, with preference to small and diversity suppliers.
Customer had been managing costs by mark-ups and seeing steadily going up because suppliers were incented to increase pay rates.
The source for market intelligence was the RFI process through the source of supply, which is expensive, ineffective and highly biased.
Post Brightfield
Brightfield introduced sustaining rates on mark-ups for long tenured workers.
Brightfield brought algorithm-based analytics to manage bill rate (actual costs) to drive savings.
TDX digitized those algorithms, made them market-based, multidimensional, and instantaneous.
Up to $180 million in cost save opportunity created over life of Brightfield relationship.
We were first introduced to Brightfield eighteen months ago.   As we dug in to understand their company and the investment opportunity, the right combination of key ingredients became evident.  They included the following:
Ingredient #1 – Large addressable market
In the past twelve years, there has been significant change within the composition of the enterprise workforce.  From 2008 to current day, the use of contingent workers has grown from 17.6% of workers to 41.5%. 1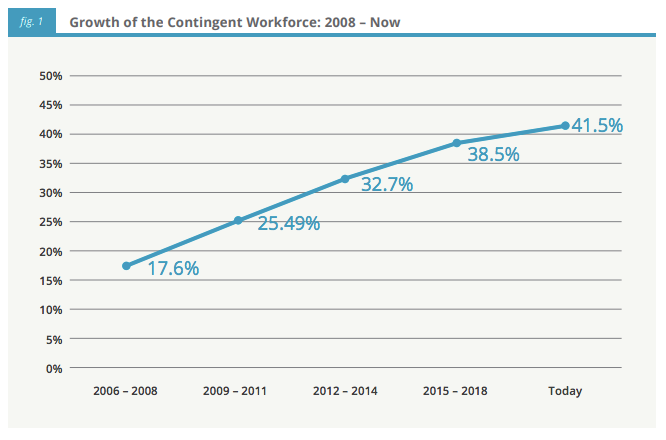 Global spend on the extended workforce is currently $3.7 trillion globally, and expected to grow to from one of every three workers today to one of every two in the next decade.  Most enterprises now have a vendor management system (VMS) system to help them manage their unified workforce, but both the technology and service providers are paid a per having data to support more strategic decision making is greenfield, and required the ability to aggregate and analyze a volume of data that spans multiple vendors and systems The immediate addressable market, as defined by data and analytics to manage XWF spend in Fortune 2000 enterprises and managed services providers, is projected at $3 billion this year.
Ingredient #2 – Pain points exist where data can support transformational decisions
The contingent workforce market is highly inefficient, with a 2 to 3x variance in companies bidding on the same role, geography, and even company.
Prior to Brightfield, there was little to no transparency related to price and performance of an extended workforce. The industry lacked a reliable and objective data source that enterprises could leverage to benchmark and improve their extended workforce.
After applying data from Brightfield, customers have saved more than 10% annually on their XWF spend, while improving the quality of their business outcomes including:
Greater surety around project completion
More agility within the unified workforce
Increased innovation through the addition of necessary skills and experience
Ingredient #3 – The core team has a deep understanding of their market
Prior to transforming the business to a data-as-a-service model, the Brightfield team had been assisting enterprise customers both directly and indirectly as a consulting service for the previous 10 years.  It was during that time that Brightfield recognized an opportunity to deliver a unique data resource to support decision-making, and more importantly understood how that data could be integrated into client workflow.
The leadership team at Brightfield includes not only subject matter experts, but also experienced executives that have successfully transitioned services business to subscription models.
Ingredient #4 – Unique, differentiated, extensible data source
Brightfield's workforce analytics platform, TDX, provides a suite of analytical applications that help optimize both extended workforce and employee talent segments.  Member companies contribute transaction-level data to TDX and may access market benchmarks across several dimensions of risk, quality, efficiency, and price by participating in the exchange.   Brightfield ingests large volumes of data from transaction systems then applies natural language processing (NLP) and neural network to extract unstructured data (key words, key phrases, sentences) from job descriptions and SOWs to classify each role based on a standardized taxonomy.
With this give-to-get model, Brightfield provides its clients real-time access to vetted and anonymized data for more than $300 billion in annual contingent workforce and consulting spend.  The size of the database, its extensibility, and accompanying analytics are without equal in the market.
Ingredient #5 – Offer predictive analytics to see around corners
Brightfield collects 170 raw data fields for the platform, 55 of which are considered core to the analytics and are collected from members.  In addition to raw data fields, TDX has several hundred derived market and aggregate data fields.
Brightfield's ability to gather and analyze transaction data at scale enables them to provide customers with data and insights across industries, functions, and geographies.  Through Artificial intelligence (AI), Brightfield performs predictive analysis on job requirements for purposes of determining future rates, likelihood of filling a certain job requirement, and determining jobs completed.
By utilizing predictive analytics, procurement leaders have become better strategic partners for the business units they support.
As mentioned, the opportunity to utilize data to drive better decision-making for the unified workforce is still in the early innings.  With this investment, Brightfield now has the resources to both expand its current core capabilities and further develop its secret sauce based on evolving customer needs.
1  https://fieldnation.com/insights/evolution-onsite-contingent-workforce