Venminder: The Opportunity with Third-Party Risk Management
---
07.19.2018
George
Krautzel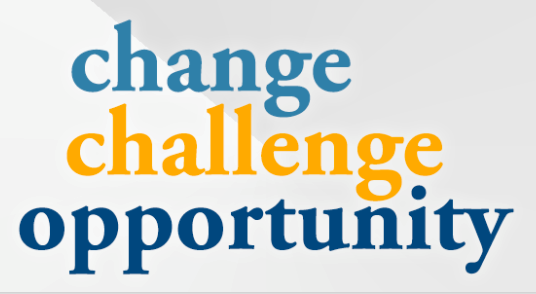 "The entrepreneur always searches for change, responds to it, and exploits it as an opportunity." – Peter Drucker
With the stroke of a pen, government policy and regulation can create immediate, new requirements for businesses.  MissionOG believes that "given the risk and cost of getting it wrong, resources required to train, track, implement, and administer issues around corporate compliance continue to expand at a rapid pace."  It's an investment theme we actively pursue.
For the financial services industry, regulation governing third-party risk management continues to evolve.  To remain compliant, financial service companies not only need to know each vendor's potential vulnerabilities, specifically related to payment processing, cybersecurity, and financial stability, but also consistently apply the proper oversight over these suppliers.  Many organizations are ill-prepared to adequately address this necessary burden.
Change creates opportunity.
As we sought a solution that efficiently addressed this challenge, we encountered Venminder.  Their software and technology-driven services help reduce clients' vendor management workloads, by guiding them through critical processes such as risk assessments, due diligence requirements, and task management.  Initial customers included banks and credit unions and now extend to other types of financial service companies, such as lenders, brokerage and securities firms and fintech companies.
The pain point for customers is high.
The founders of Venminder were also the founders of iPay Technologies, a successful electronic bill payment provider that was sold to Jack Henry for $300 million in 2010. Post their time with Jack Henry, Dana and Mike Bowers, together with original investor Bain Capital Ventures, brought members of iPay team back together with a vision to build a solution to help financial institutions meet the increased regulatory requirements associated with vendor management.  It was at iPay where Dana and Mike saw the challenge first-hand– financial services institutions struggling with third-party risk management.  Now, they have built a software application to address this growing need.
Peter Drucker would be pleased.
Earlier this year, Venminder closed its 500th customer and along the way has amassed raving fans amongst their client base.  Their ability to deliver third-party risk management solutions that are high-quality, resource efficient, cost-effective, and extensible, provides a compelling value proposition to financial service companies, both large enterprises and small firms.  As they accelerate, the power of their diligence data and breadth of their vendor catalog becomes even greater.
We are excited to support proven entrepreneurs and a team that is tackling a big challenge in the industry.  By utilizing Venminder, clients can not only satisfy third-party risk requirements, but also do so while keeping their team focused upon other mission critical tasks and do so at a fraction of the cost.  As third-party risk management requirements evolve, greater opportunities to create additional value will arise.