The Real Opportunity for Cloud in the Enterprise
---
02.02.2015
George
Krautzel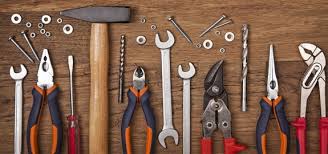 Although much of the attention regarding the penetration of cloud infrastructure in the enterprise has focused on the competing IaaS (Infrastructure as a Service) platforms, big opportunities are being created for tools and applications that support its movement and management.
While attending Amazon Web Services annual re:Invent conference in mid-November with 15,000 other attendees, the IaaS provider was projecting a change in their focus. Many of the presentations and corresponding fervor at the show revolved around AWS's accelerating momentum in the enterprise. The company was careful to step through why previous roadblocks such as security and reliability are no longer showstoppers, and how cloud now offers best in class services for flexibility, scalability, cost, and control.
But AWS, who is the market leader in cloud infrastructure, is not alone in this focus.
Microsoft continues to make inroads with Azure effectively leveraging their existing enterprise customer base and large partner network to build cloud market share. A recent report from the Synergy Research Group identifies Microsoft second in market share at 11%, but the fast-growing at 96% year-over-year revenue.
With its continued integration of the SoftLayer platform, IBM also has had a steady drumbeat of recent wins for its platform services including a $1.25B contract with Lufthansa and a $500M deal to build a hybrid cloud for Anthem.
Many signs point to 2015 as the year the cloud infrastructure starts to grab real share in the enterprise.
With this shift in enterprise IT infrastructure, many are drawn to the slugfest occurring between IaaS providers. Joining Amazon, Microsoft, and IBM, are strong plays from Google and VMware, with each provider trading haymakers on pricing and features.
A Rapidly Growing Ecosystem for Solutions
The shift in enterprise purchases represents a much larger opportunity than just the selection of the platform provider. To be successful, enterprise companies need to embrace a strategy of "active management" of their infrastructure. This means building capability to more effectively prioritize, buy, migrate, and manage on-demand computing. To succeed in a pay-as-you-go infrastructure world, companies will require functionality that supports quick decision-making and frictionless execution.
With the speed of innovation needed to keep their platforms competitive, IaaS providers cannot offer all the necessary tools and applications to support their enterprise buyer's needs. While the ecosystems' service providers can fill some of the gaps, to support their diverse needs, enterprises will require third-party data and application providers.
It is a big opening for innovative companies that can build scalable technology to fill the specific needs of the enterprise in a public or hybrid cloud market.
While the opportunities are numerous, below are four specific ones that will significantly expand with the requirements of enterprises to actively manage their cloud-based IT infrastructure:
1) Data
With pay-as-you-go computing, customers stand to capture great economic benefit by having their infrastructure optimally provisioned – the best performance and the lowest cost. Because performance needs constantly evolve and provisioning can continually be tuned, active management requires a flow of data to support potential decisions:
Measure and understand their existing infrastructure data
Project how their applications would perform and at what cost across different cloud providers
Prioritize applications for migration to the cloud
Optimize their ongoing workloads in cloud environments
Active management cannot happen without "good" data. Infrastructure data and the options for deployments are complex, so the key to this area is to make the data consumable and actionable.
2) Agility
While having data should drive faster and more informed decisions, an agile environment will require tools to quickly action off of those findings. Enterprises will demand an application that can migrate or jump from one IaaS to another with a single click. Companies such as Racemi, Rivermeadow, and AppZero are working to address this opportunity. To date, their focus has been moving a legacy system to the cloud, but as more enterprises move workloads to the cloud, expect an even greater need to instantly move applications from one cloud to another.
3) Visibility
Although cloud infrastructure will continue to make big inroads into the enterprise in 2015, companies will not be "all-in". Infrastructure will be distributed across not only different deployment types, but also different IaaS providers. Active management of infrastructure will require a single pane of glass, not only to monitor but also immediately provision based on recommendations to optimize. Companies such as Cliqr and Scalr have built offerings to address this need.
4) Bargain Shopping
Cloud infrastructure is becoming commoditized. While in most cases the switching cost is currently prohibitive, the growth of one-click migration will usher in cloud hopping as a norm for the enterprise. Gartner predicts that in 2015, at least 20% of all cloud services will be consumed via internal or external cloud service brokerages. While many enterprises will start by using an external CSB, the opportunity to gain efficiencies by bringing the brokerage in-house is significant. Internal cloud brokerages will need applications that can help simplify the decision-making for purchasing across clouds and in secondary markets.
As enterprise budgets continue to shift towards public and hybrid cloud, expect this list of opportunities to grow. The technologies that can go deep and solve real needs stand to rapidly grow market share over the next few years. Some significant companies will be built during this time.
** Full disclosure: MissionOG is an investor in Cloudamize that offers solutions to address the data opportunity.